Our Insurance Companies
Concert Group® grants full access and authority to "A"-rated paper through our admitted carrier, Concert Insurance Company® ("Concert Insurance"), and our excess and surplus lines carrier, Concert Specialty Insurance Company® ("Concert Specialty®").
Both Concert Insurance and Concert Specialty® are committed to unlocking great customer service and results through our independent perspective, our experienced and respected management team, and our dedication to operational excellence.
Concert Insurance
Concert Insurance Company® (formerly CEM Insurance Company) was acquired by Concert Group® in 2021 and is an Illinois-domiciled property and casualty carrier writing specialized commercial insurance and reinsurance coverages. The company works with managing general agents and underwriting managers to offer new and alternative markets for specialty programs.
Concert Specialty®
Concert Specialty Insurance Company®, domiciled in Montana, was founded in November 2021 by a management team with decades of experience in MGA program markets, captives and alternative risk structures that provide innovative products for property and special casualty risks.
Concert Specialty's targeted approach supports the wholesale distribution and program marketplace. With no legacy issues to clog the pipeline, our team delivers creative, customized solutions to wholesale insurance agents, program administrators and captive managers, helping them serve customers with evolving, hard-to-place risks.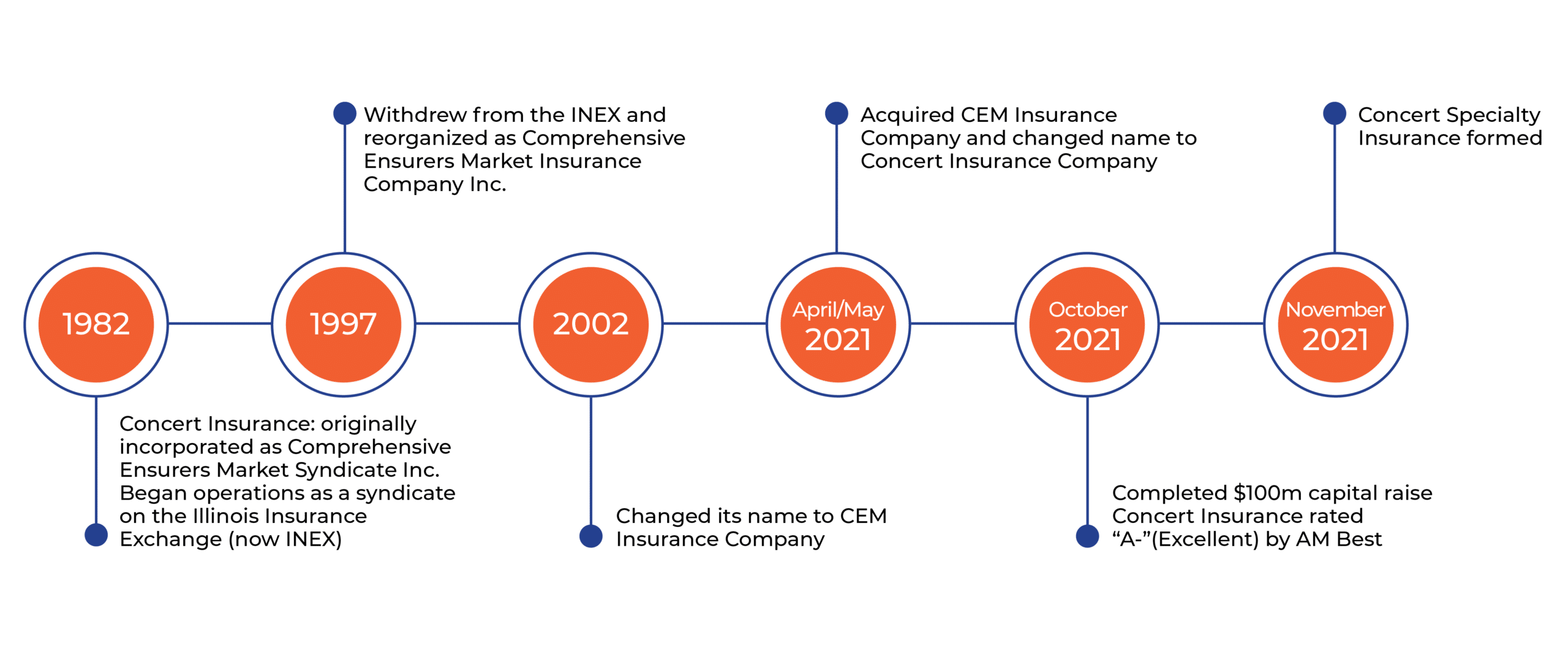 Contact
For more information about our insurance carriers, please contact:
Concert Insurance Company®
Concert Specialty Insurance Company®
1701 Golf Road, Suite 1-1110
Rolling Meadows, IL  60008
Main: 847.307.6300
Toll Free: 888.598.7400
Email: info@concertgroup.com