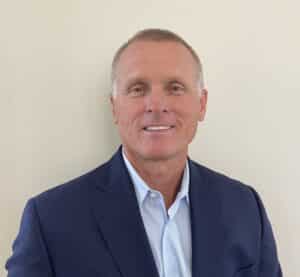 CHICAGO, Illinois, August 16, 2022 – Concert Group Holdings, Inc. ("Concert"), the parent of insurance fronting subsidiaries Concert Insurance Company® ("Concert Insurance") and Concert Specialty Insurance Company ("Concert Specialty"), today announced that Doug Kovach has joined Concert Insurance as Senior Vice President, Underwriting and Program Management, reporting to Concert's Chief Underwriting Officer, Joe Alberti.
"Doug has extensive underwriting and program management experience in the reinsurance and brokerage sectors in both commercial and personal lines," said Mr. Alberti. "We know his depth of knowledge and expertise are aligned with Concert's clients and business partners' growth objectives. We're delighted to have him on board."
Mr. Kovach has over 30 years of experience in the insurance and reinsurance industries. He comes to Concert after 10 years at American Family Insurance Company where he helped build a profitable $250 million reinsurance business through his strong network of brokers, MGAs and carrier partners.
Prior to American Family, Mr. Kovach served in senior underwriting roles placing commercial accounts of all sizes for national brokers, including Brown & Brown, Willis and AON.  Early in his career, he served in underwriting management roles for several medium-sized agencies.
Mr. Kovach began his career in underwriting at USF&G. Over the years, he has accumulated expertise in underwriting diverse lines of business for a wide variety of industries including construction, restaurants, manufacturing, trucking, architects and engineers, and non-standard auto.
He holds a Bachelor of Science in Business Administration from West Virginia State University, Institute, West Virginia.
About Concert Group Holdings, Inc.
Concert Group Holdings, Inc. is a privately owned insurance holding company. Through its wholly owned subsidiaries, Concert Insurance Company and Concert Specialty Insurance Company, Concert offers insurance fronting and related services throughout the United States. For more information, visit www.concertgroup.com. LinkedIn: https://www.linkedin.com/company/concert-group

Media contact:
Wendy Davis Johnson
wendy@wendydavisjohnson.com