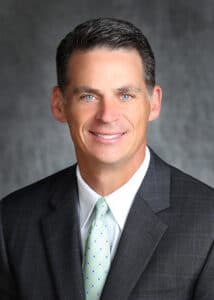 CHICAGO, Illinois, March 24, 2022 – Concert Group Holdings, Inc. ("Concert"), a new business dedicated to insurance fronting, today announced that Sam LaDuca has been appointed to the position of Chief Actuary.
Mr. LaDuca will report to Concert Chief Executive Officer Jonathan Reiss and take up his post on April 1, 2022.
"With Sam's hire, Concert's full executive team is now in place," said Mr. Reiss. "He's an excellent addition, bringing broad operational capabilities and underwriting leadership in addition to his extensive actuarial experience.
"As we've been completing our final executive hires, we've also been making rapid progress in broadening our licensing footprint. Our E&S carrier, Concert Specialty, began underwriting in December 2021 and our admitted carrier, Concert Insurance, is currently approved in 31 States, with more approvals expected within the next few weeks.
"In addition, we've established our head office in Chicago and have offices in Florida and New Jersey. We've begun the process of staffing these offices and are delighted with the interest we're receiving in working at Concert.
"We feel our successful recruitment of top talent, as well as the market's keen interest in doing business with us, are testament to Concert's vision of being a new kind of fronting company."
Mr. LaDuca comes to Concert after 25 years with Merchants Insurance Group. During his tenure at Merchants Insurance, he was promoted to increasingly senior positions, the most recent being Executive Vice President, Product, Underwriting & Actuarial. In addition to his responsibility as the company's Chief Actuary, he held senior leadership roles in product management, corporate programs, corporate underwriting and finance.
Prior to Merchants Insurance, Mr. LaDuca worked for three years at PricewaterhouseCoopers (formerly Coopers & Lybrand) as a Senior Consultant in the firm's Casualty Actuarial/Risk Management practice.
He is a Fellow of the Casualty Actuarial Society and a member of the American Academy of Actuaries, and holds the Chartered Property Casualty Underwriter designation.
Mr. LaDuca is a graduate of Canisius College, Buffalo, New York, and holds a Bachelor of Arts degree in Mathematics with a concentration in Economics.
About Concert Group Holdings, Inc.
Concert Group Holdings, Inc. is a privately owned insurance holding company. Through its wholly owned subsidiaries, Concert Insurance Company and Concert Specialty Insurance Company, Concert offers insurance fronting and related services throughout the United States.
For more information, visit www.concertgroup.com.
LinkedIn: https://www.linkedin.com/company/concert-group

Media contact:
Wendy Davis Johnson
wendy@wendydavisjohnson.com